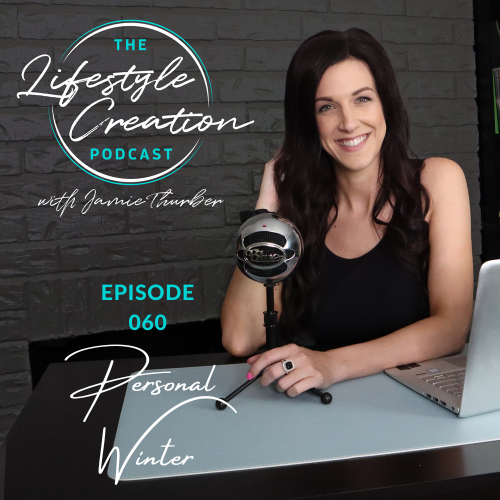 The winter is a time for reflection, learning, shedding, and evolving. In this episode I share with you my journey through my own personal winter. Throughout this conversation I offer ideas for you to identify places you want change, and how to make it happen. I share how-to's on ways to make being more present throughout your day so that you too can learn what you need to learn in your own space between. 
Mentioned in this episode: 
Episode 004: Being Present - https://lifestylecreation.podbean.com/e/004-not-finished
Share this episode on your social media and tag me! @jamie.thurber on Instagram and /jamiethurber on Facebook! 
Want to stay in touch? Get on my list here: https://bit.ly/3gBfjh4
Or join our free community where inspiration and resources are posted daily-
https://bit.ly/jamies-freecommunity
.
.
Please like, share, subscribe, and review us wherever you listen.
Want to learn more about me? Visit me on social media!
IG: @jamie.thurber  
FB: /jamiethurber.biz
The Lifestyle Creation podcast is not sponsored. All production and distribution is paid for by the host. If you would like to contribute to support the podcast, you may do so at @jamiethurber on Venmo or https://www.paypal.me/JamieThurber