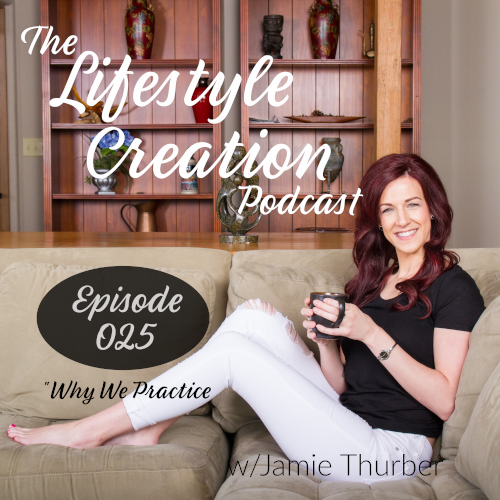 Life happens. It happens to all of us and we all have different circumstances BUT we all do get a choice on how we choose to handle it. 
The thing is, you may see someone else and think, "Nothing bad ever happens to them." but that's fake news! Life doesn't go according to planned for anyone, not all of the time anyway... people just handle it differently and that is what you're seeing. It's not lack of things happening, it's lack of letting that win.
And this is why we practice. 
In this episode I share a few very personal experiences and show how having the daily practice I do has allowed me to have shit hit the fan without my world crumbling down around me. 
It's possible. And it doesn't take a magic pill. So let's dive into this a little deeper...
In this episode I mention;
Eps 003- The sink vs the well… a better look into creating a solid foundation.
Eps 004 -Being Present, 010- The secret sauce, and 013- The morning would also be helpful to re-visit
Email me directly at me@jamiethurber.com
FB- facebook.com/jamiethurber.biz
IG- instagram.com/jamie.thurber